Overview

Making one of a kind instruments is a rewarding aspect of my work.  Collaborating on design & creativity with the client is a fun and interesting process and yields unique and personal instruments that the players really love.
A custom instrument is what ever you want or need it to be, you may just require a simple change or two of materials, or a particular neck width and thickness.  On the other hand you may want an instrument that has rare woods & unique features throughout.  Either way, you get to choose what your guitar becomes.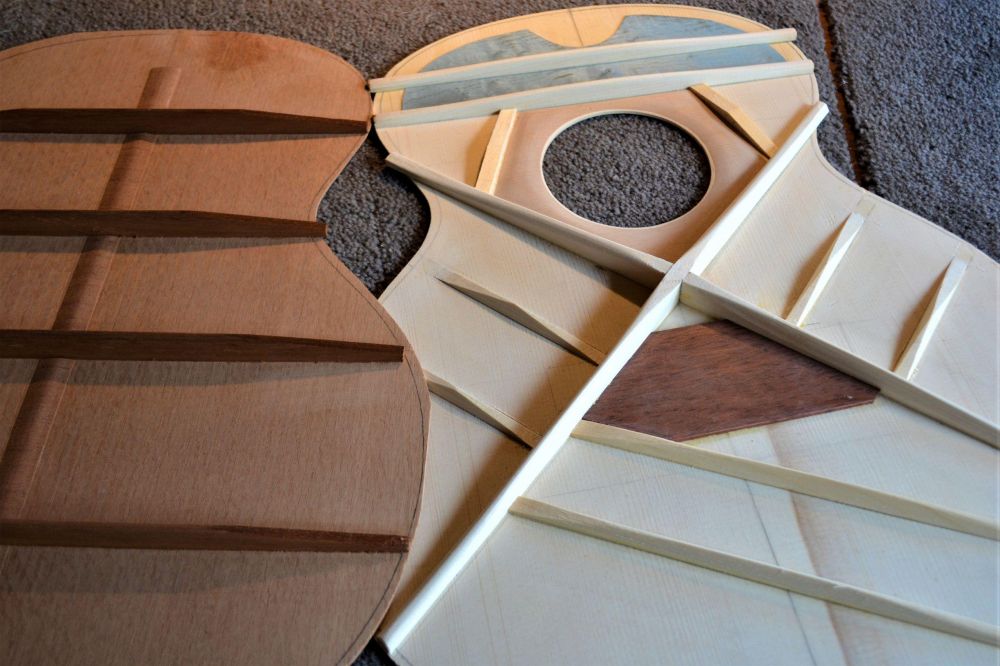 A Diverse Range of Instruments
Amos stringed instruments makes a broader range of instruments on a custom basis, including lutes &  gut string instruments as well as rare & original design steel string guitars.

Pricing 

Typically prices range from $3,000-10,000 AUD depending on instrument type, materials, build time, decorative level and custom features.
Basic changes to standard models such as string length and fingerboard width changes do not effect the price of the instrument, however they will need to be made to order and a wait of around 6 months would be involved.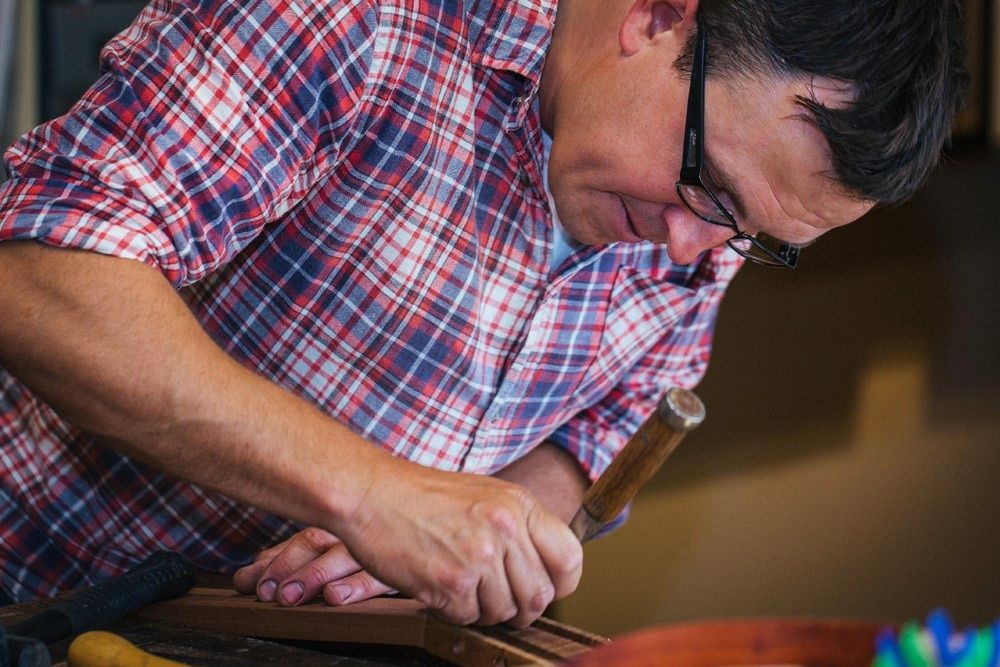 The Waiting list is currently approximately 6 months long on custom made instruments.
Custom options include:
Body shapes
Materials
Decorative features
Hardware
Pickups
Cases
How to order
1) Send an email or call me to express your interest and to book a meeting/discussion
2) Discuss available options and prices
3) Your instrument will be given an estimated completion date
4) You will receive a written quote with an exact total price
5) Pay 20% deposit to secure your place on the waiting list
6) Your instrument will be made
7) Upon completion & prior to pickup,  you will be invoiced for the remaining 80%      balance
8) You receive your instrument
Examples of Custom Models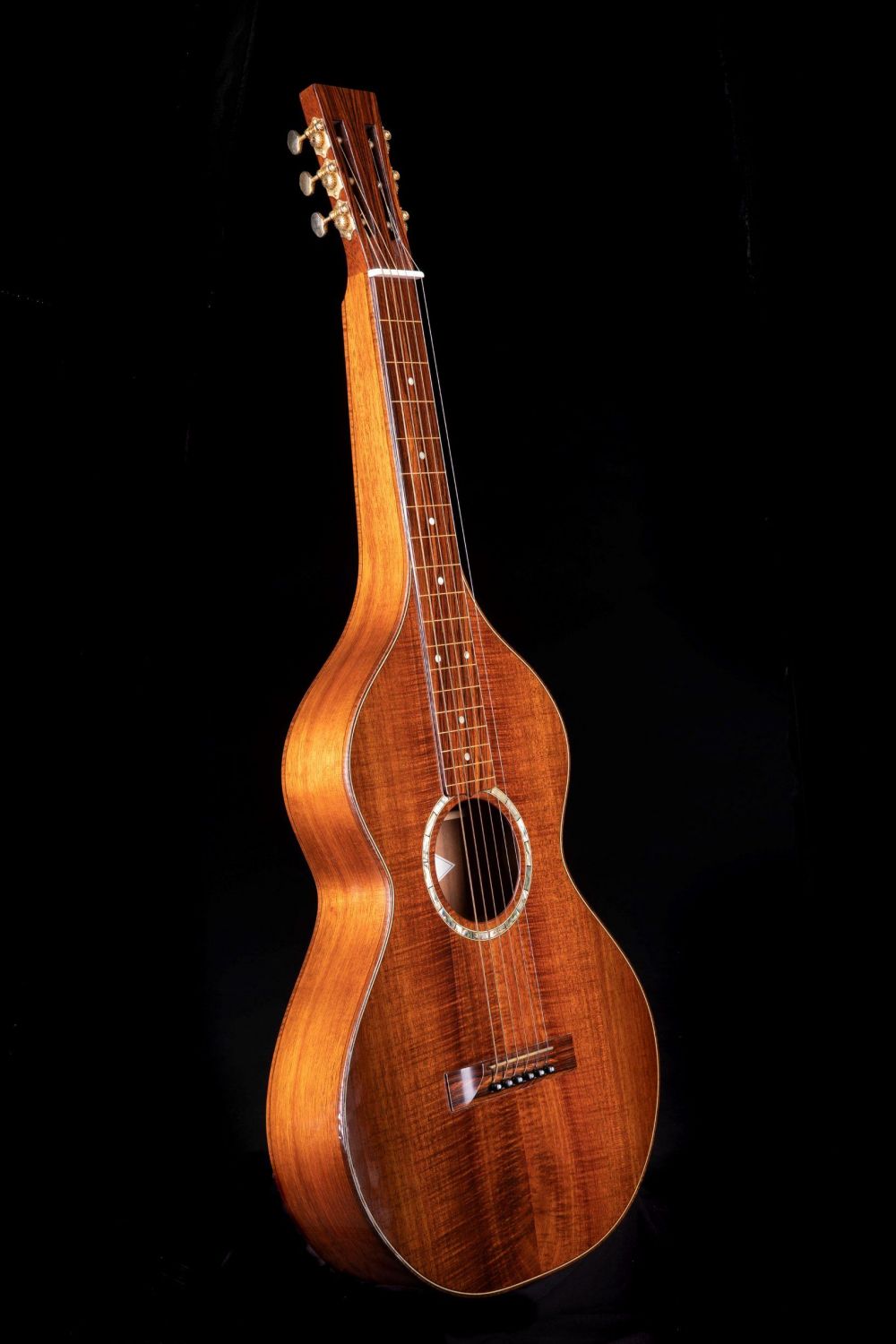 acoustic lap steel guitar made of Fiddleback australian blackwood
1930's Style Dreadnought - Madagascar Rosewood Back & Sides with Adirondack Spruce Soundboard
Parlor guitar - Cocobolo back & sides with European spruce soundboard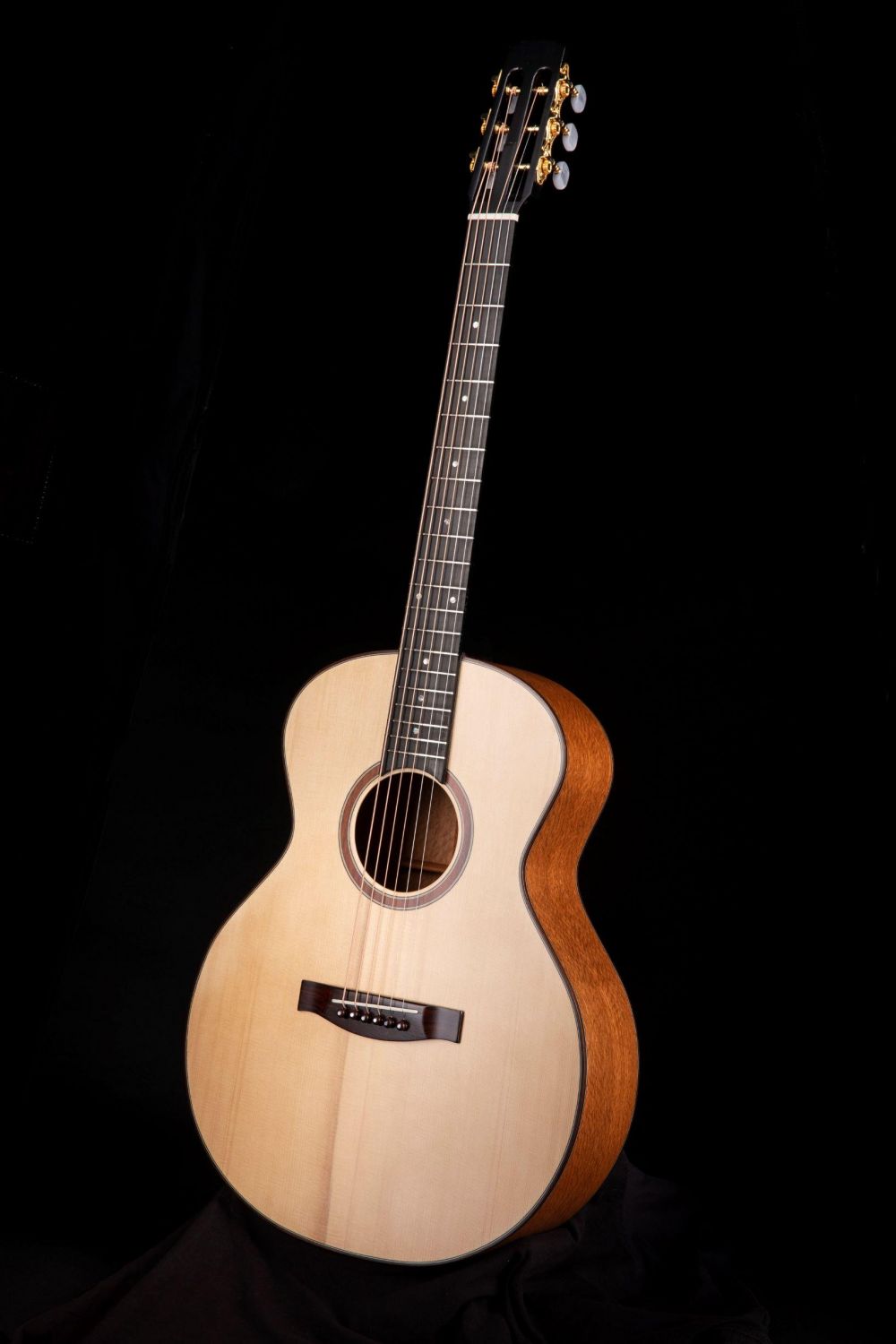 Original Amos steel string design - OM size
Gallery of past work