Making one of a kind instruments is a rewarding aspect of my work.  Collaborating on design & creativity with the client is a fun and interesting process and yields unique and personal instruments that the players really love.
A custom instrument is what ever you want or need it to be, you may just require a simple change or two of materials, or a particular neck width and thickness.  On the other hand you may want an instrument that has rare woods & unique features throughout.  Either way, you get to choose what your guitar becomes.
I make a broader selection of instruments on a custom basis including steel string and acoustic lap steel guitars and welcome any enquiry that you'd like to make.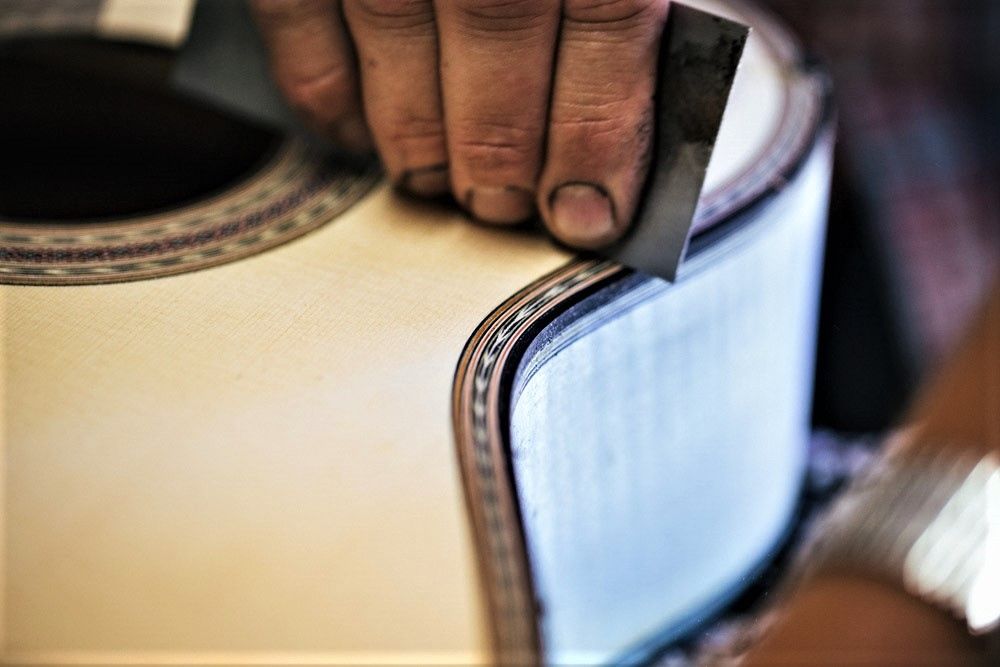 The Waiting list is currently approximately 6 months long on custom made instruments.
Custom options include:
Body shapes - Classical, steel string & acoustic lap steel guitars
Materials
Decorative features
Unique inlays
Finishes
Hardware
Pickups Cases
How to order
1) Send an email or call me to express your interest and to book a meeting/discussion
2) Discuss available options and prices
3) Your instrument will be given an estimated completion date
4) You will receive a written quote with an exact total price
5) Pay 20% deposit to secure your place on the waiting list
6) Your instrument will be made
7) Upon completion & prior to pickup,  you will be invoiced for the remaining 80%      balance
8) You receive your instrument
Gallery of past custom work
Latest Builds & Restorations