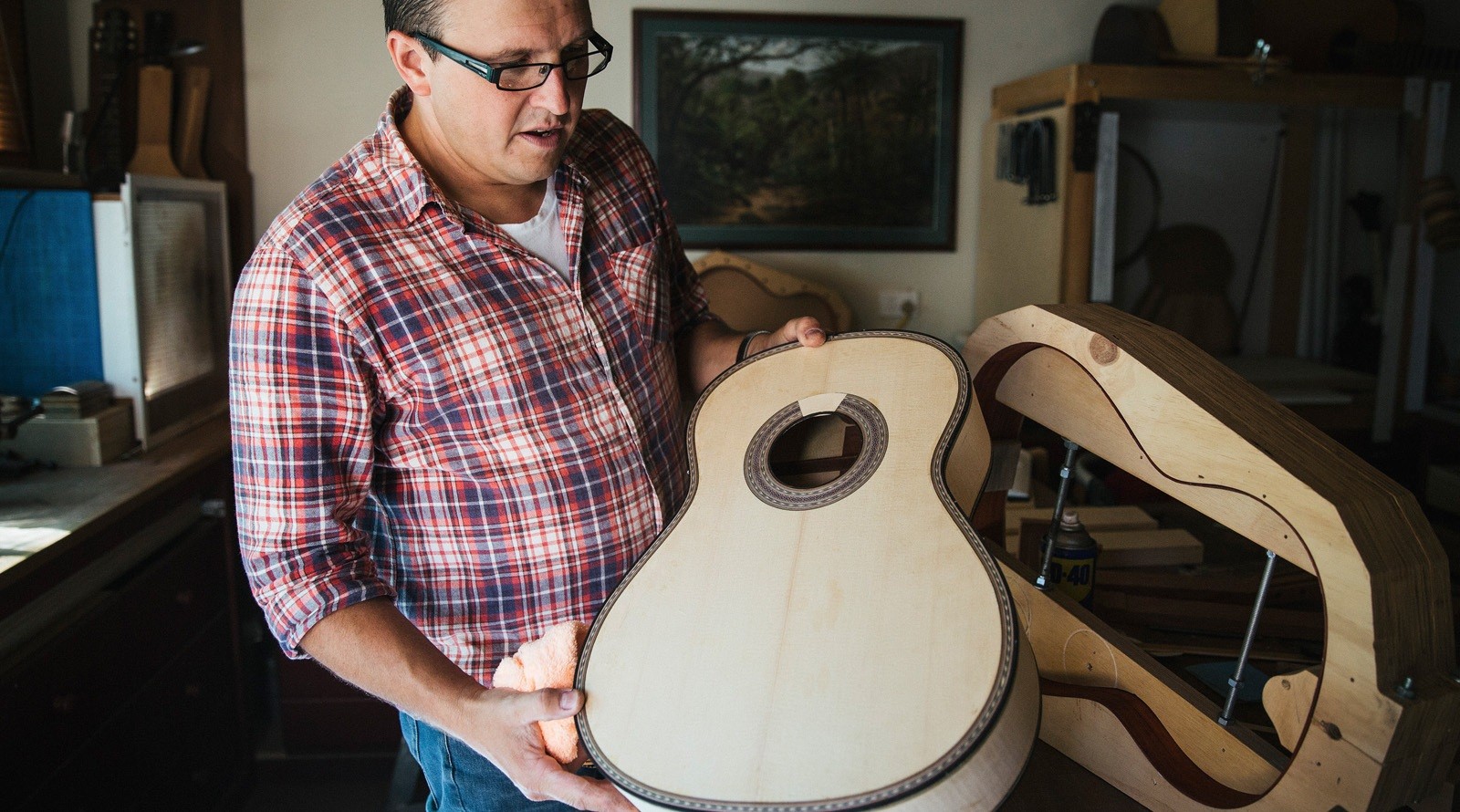 STRINGED INSTRUMENTS
Making & Restoration Workshop
Sachar Amos is a luthier in Melbourne, Australia making classical  guitars & custom stringed instruments.  Sachar's instruments are made using aged woods, traditional methods and finishing techniques, creating instruments of original style inspired by historical instruments.
The workshop is also fully equipped with specialised equipment for restoration & repair of instruments including guitars, mandolins, violin and bows & is located in the Dandenong Ranges 35 km East of Melbourne CBD.  All enquiries are encouraged and workshop visits are welcome.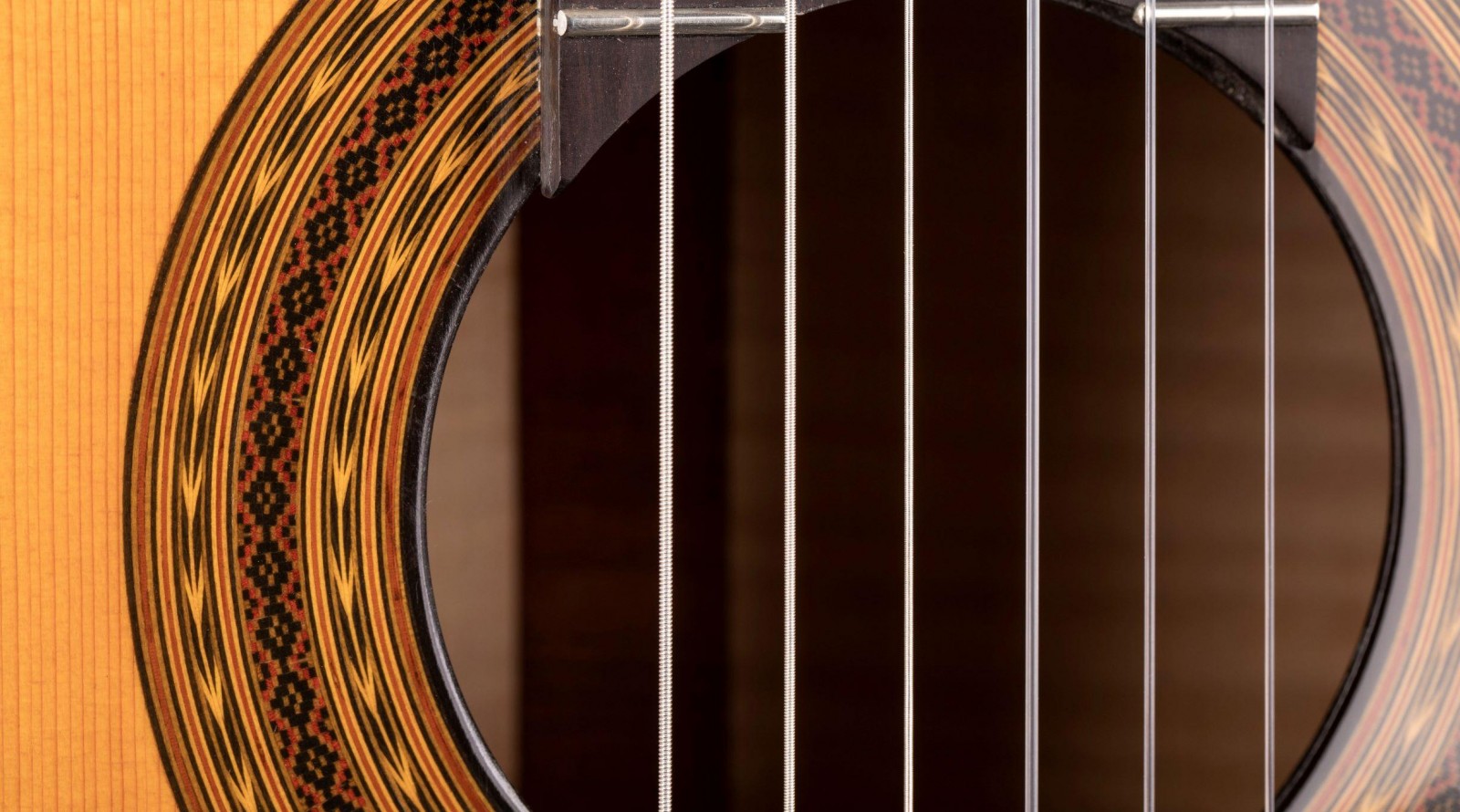 Handcrafted Instruments & Restoration
Classical Guitars
My guitar making work is focused on crafting classical guitars in the Spanish style,  influenced by the masters of guitar making from the early 1800's to mid 20th century.  I use traditional techniques and designs, refined by generations of luthiers to craft guitars which aim to possess the sound, aesthetic and spirit of the old world guitars. 
Custom Stringed Instruments
My work also includes custom projects made to order, collaborating with customers on design, tone wood selection, finishing options and specific dimensions to produce unique instruments including lute family instruments, gut & steel string guitars based on historical, as well as contemporary designs/styles .

Restoration & Repair Work
I also repair & restore plucked & bowed instruments including violins, bows, guitars & mandolins.  My original trade is bow making and over the past 25 years I've continually broadened my experience, knowledge and skills to learn the correct techniques and skills to restore instruments to authentic, optimum condition.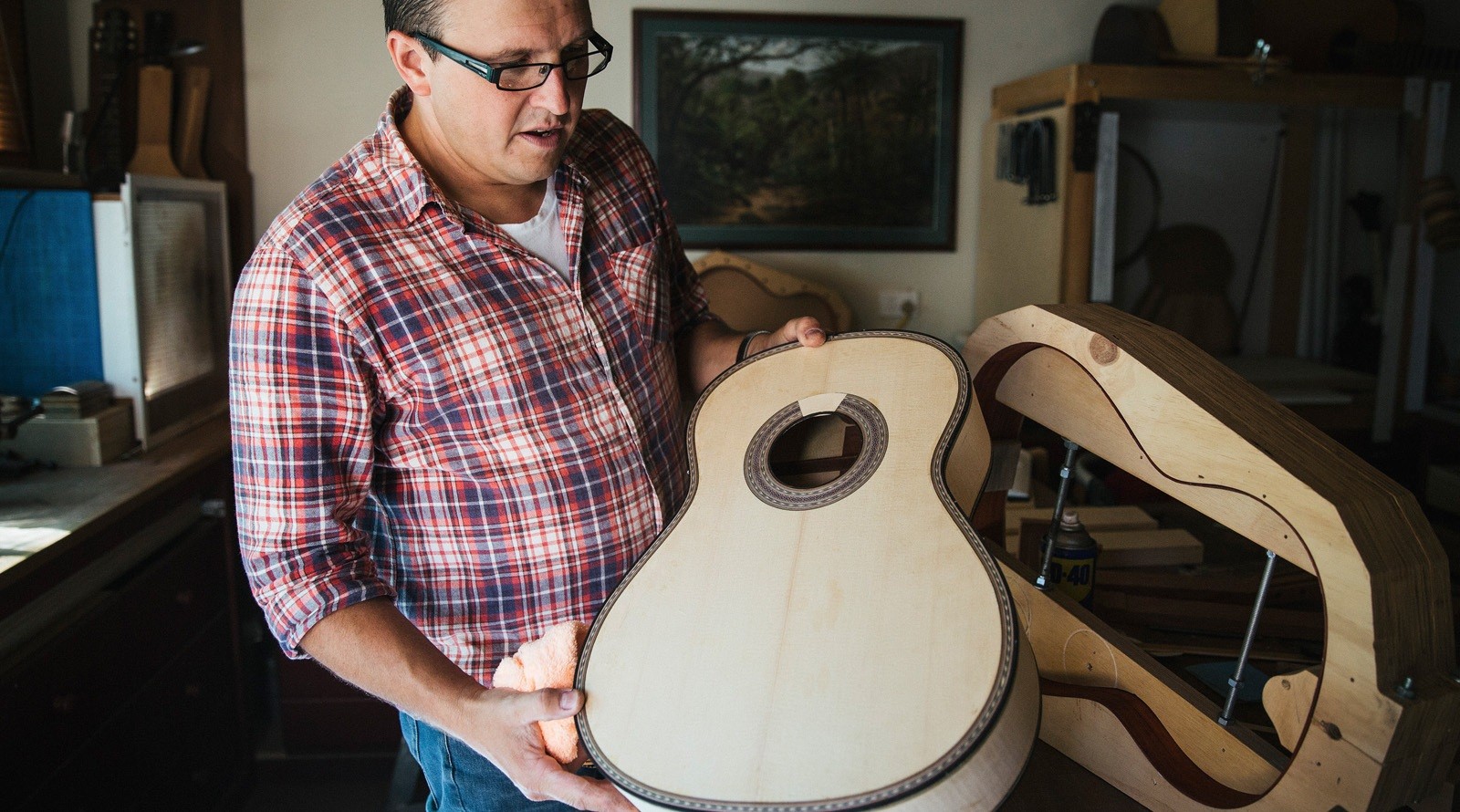 Contact Sachar Amos
Send us a message and we'll be in touch.
Sachar Amos · Guitar Making & Restoration Workshop
Contact Sachar on 0425 782 681 to arrange a workshop visit....All enquiries are welcome.