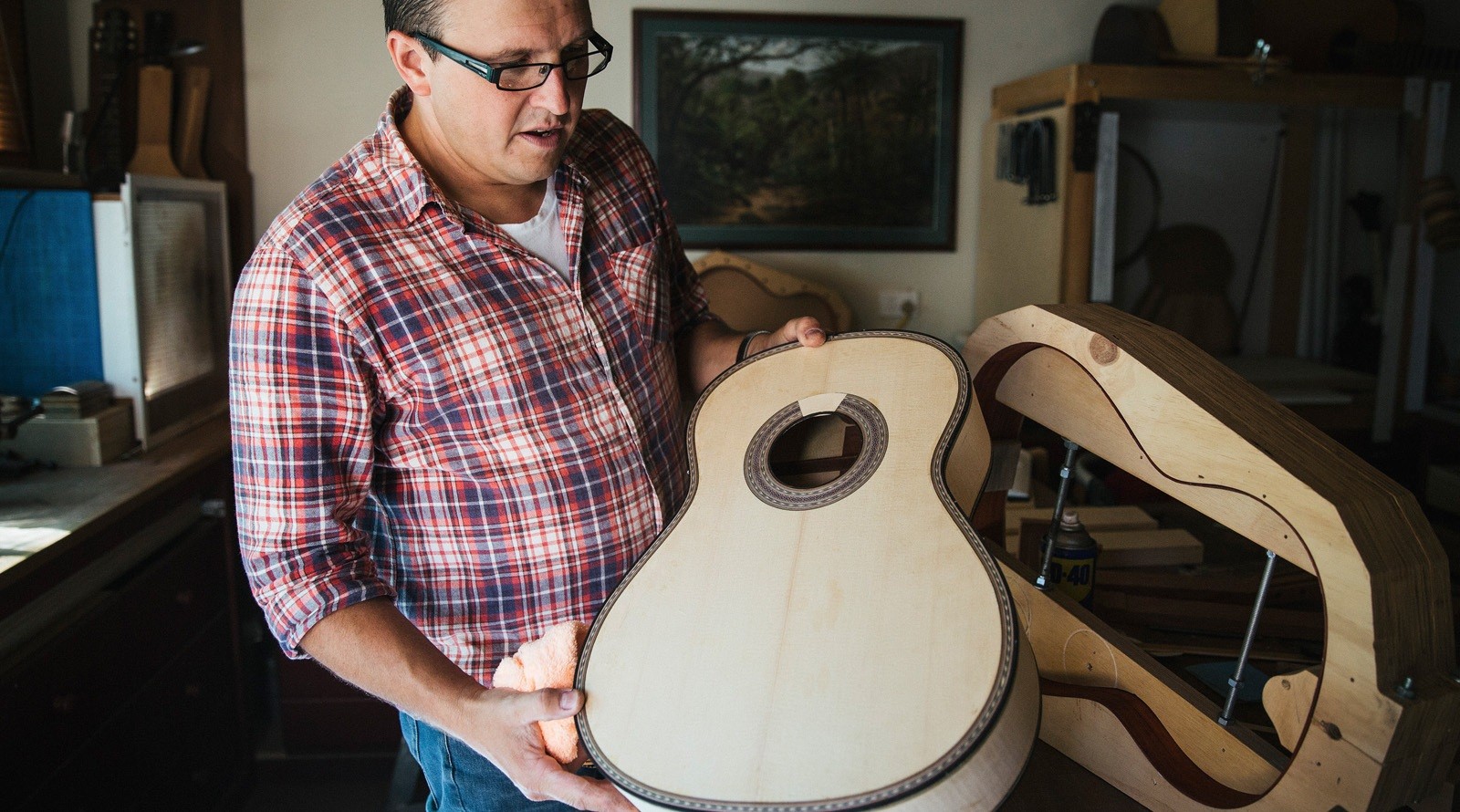 Handcrafted Classical Guitars
& Stringed Instrument Restoration
Welcome to Sachar Amos Guitars
"My passion is making traditional style Spanish guitars one at a time from aged timbers, varnished in the French polish style for the best tone and visual beauty, ."
Established in 2001, SA Guitars is a stringed instrument workshop dedicated to making classical guitars, custom stringed instruments and restorations.
As well as new instrument making, the workshop is fully equipped with specialised equipment for restoration & repair of bowed & fretted instruments such as acoustic guitars, mandolins, violins & bows.
The workshop is located in The Basin, at the foot of the Dandenong Ranges 35 km East of Melbourne CBD.  All enquiries about new instruments or restoration work are encouraged and workshop visits are welcome.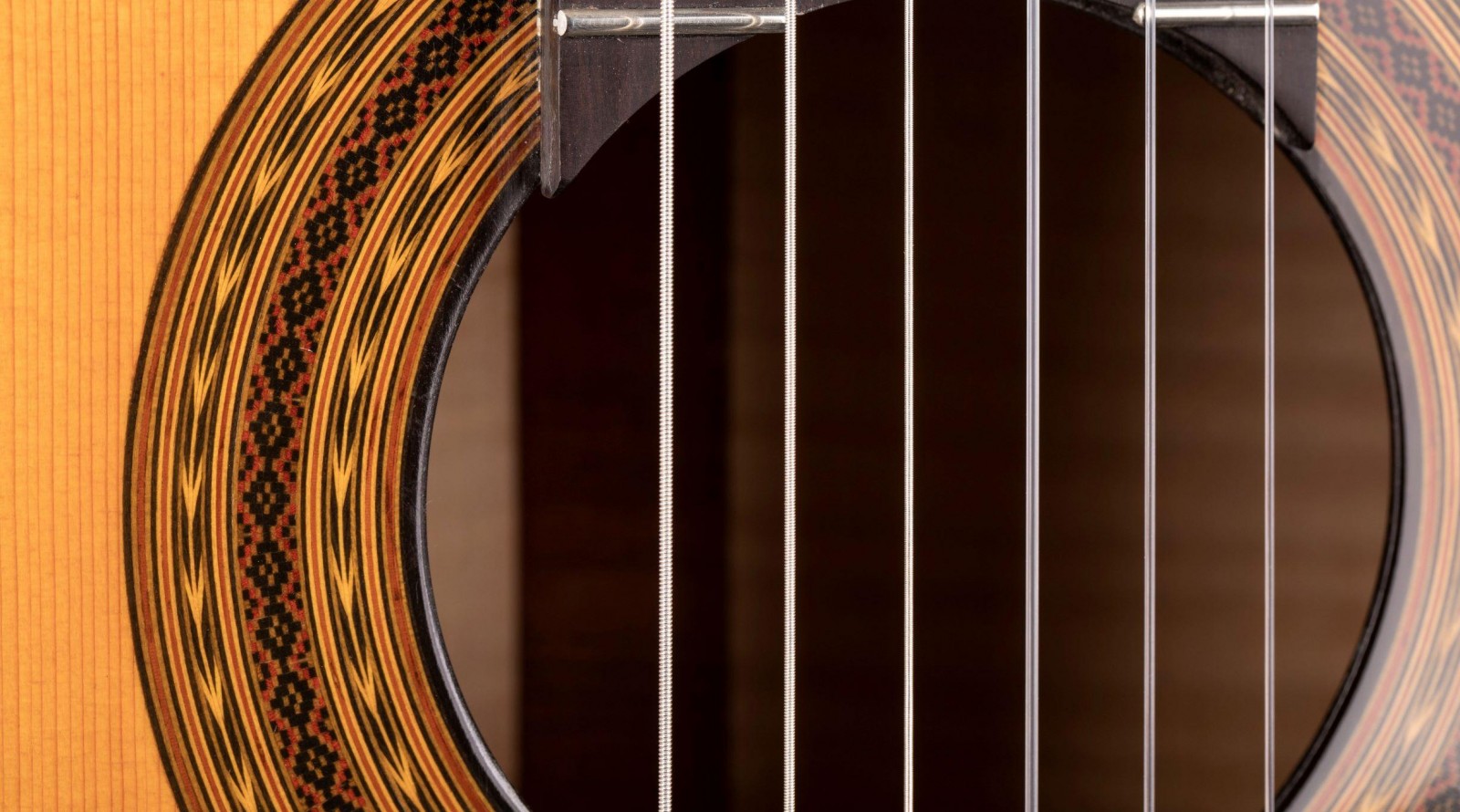 Classical Guitars
Original handcrafted concert guitars inspired by the Spanish instruments of the late 19th and early 20th century.  Traditional techniques and designs are used which have been refined by generations of luthiers across Europe to craft guitars which possess the sound, aesthetic and spirit of the old world guitars.
Part size Student Guitars
The workshop also makes a range of fractional size classical guitars for young players.  In 2011 Amos Guitars collaborated with Melbourne guitar teacher Zeah Reordan to develop the 'Southern Cross Series' which provides high quality, small instruments of correct proportion for children and teenage guitar players.
Custom Instruments
Custom instruments can be made to order which suit the exact requirements of the player such as string length, fingerboard width and neck shape.  The workshop is also stocked with rare & exotic timbers to create specialty instruments of unique character for players wanting something one of a kind.
Latest Builds & Restorations
Contact Sachar Amos
Send us a message and we'll be in touch.
Hand made guitars & stringed instrument restoration
Contact Sachar on 0425 782 681 to arrange a workshop visit....All enquiries are welcome.