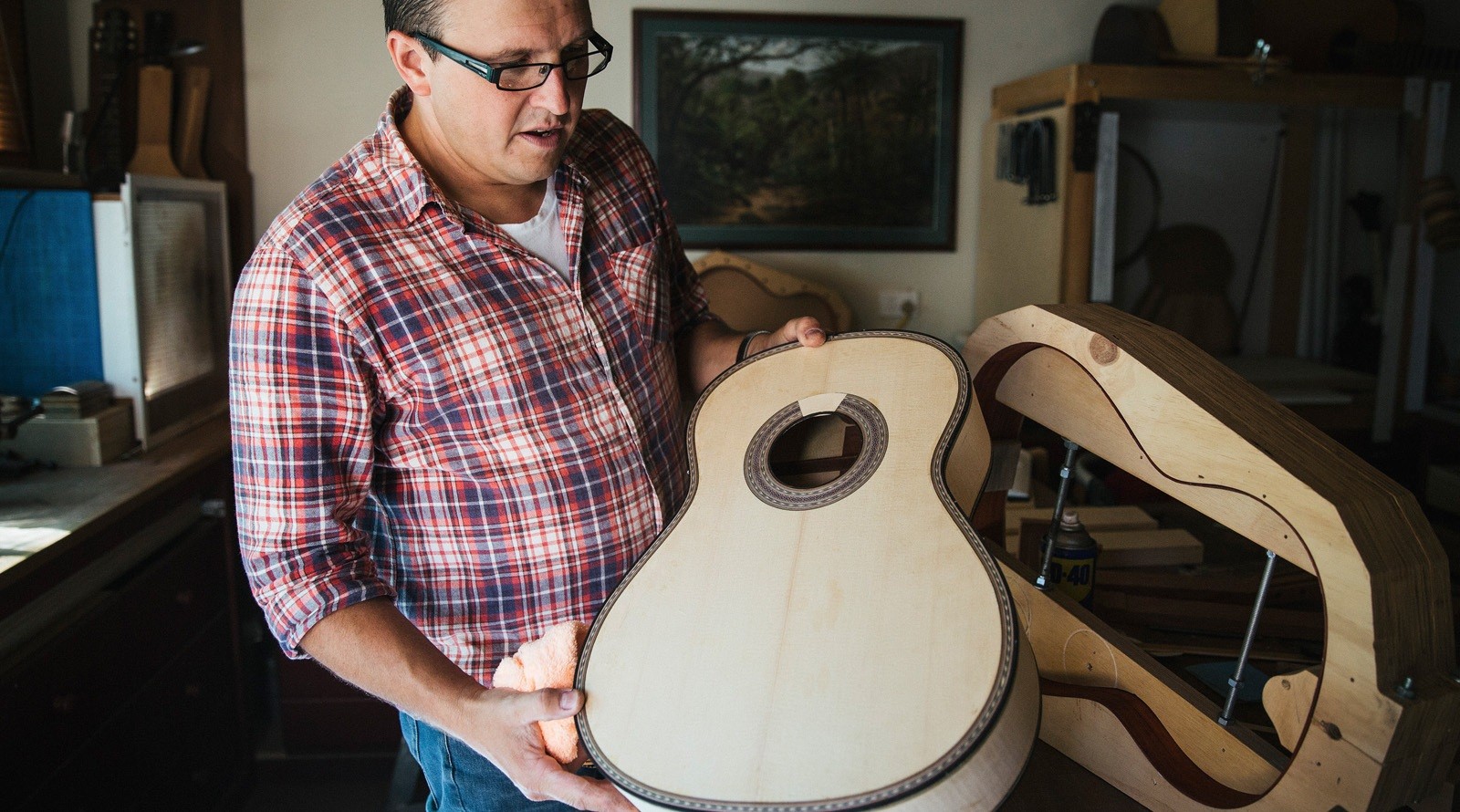 GUITARS
Handcrafted Classical Guitars & Custom Stringed Instruments
Welcome to Sachar Amos Guitars
Amos Guitars is a Melbourne based  workshop specialising in making fine quality, acoustic guitars & stringed instrument restoration.  Amos guitars are individually made using aged woods, traditional methods and finishing techniques, creating instruments of original style based on historical & modern instruments.
The workshop is also fully equipped with specialised equipment for restoration & repair of instruments including guitars, mandolins, violin and bows & is located in the Dandenong Ranges 35 km East of Melbourne CBD.  All enquiries are encouraged and workshop visits are welcome.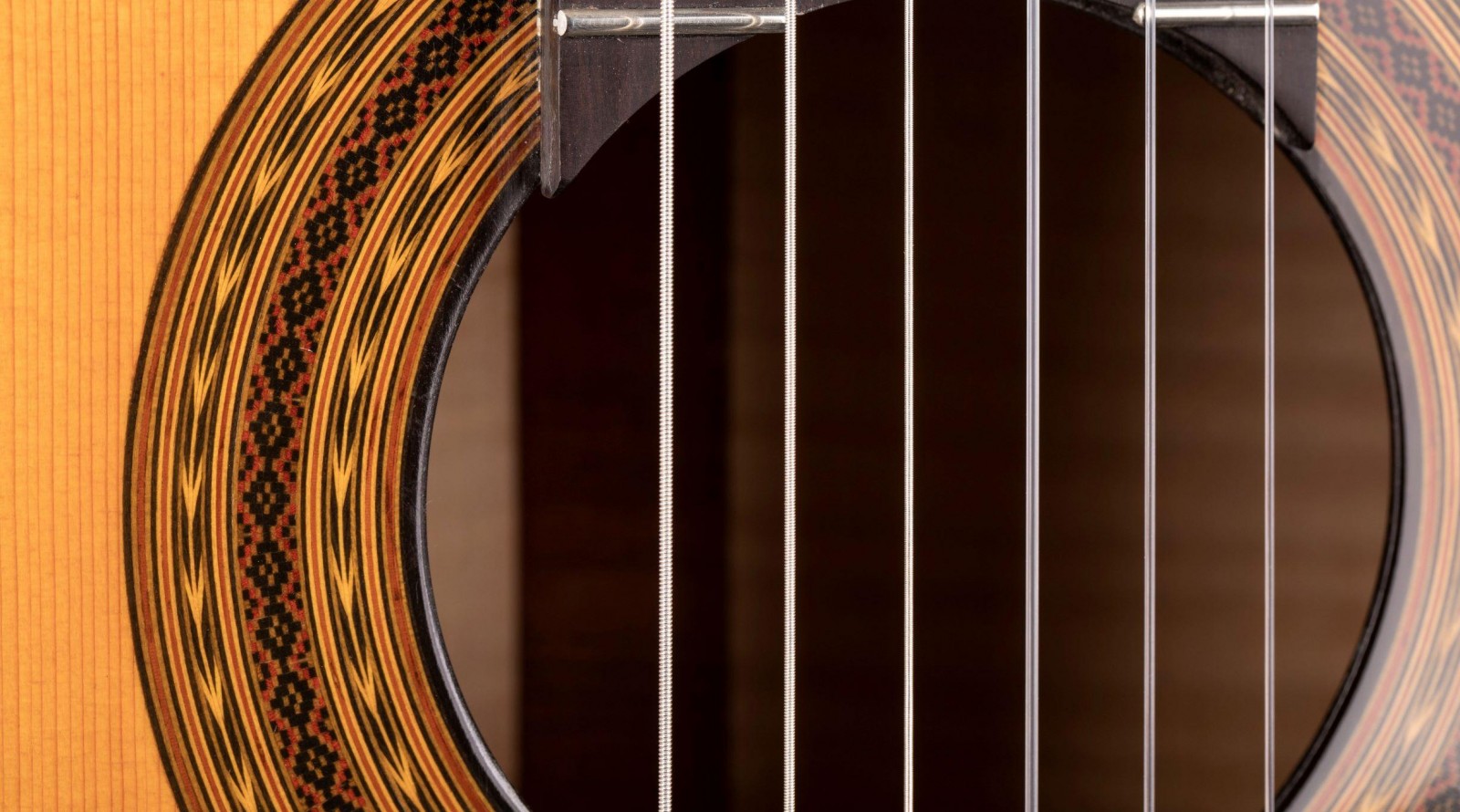 Stringed Instrument Workshop
Classical Guitars
The focus of my guitar making is classical guitars inspired by the masters of Spanish guitar making (1860's-1960's).  I use traditional techniques and designs, refined by generations of luthiers to craft guitars which aim to possess the sound, aesthetic and spirit of the old world guitars. 
Part Size Student Instruments
Since 2011 I've been making scaled down classical guitars for a project known as the 'Southern Cross Series', created by Melbourne guitar teacher Zeah Reordan.  The guitars are made of excellent grade tone woods & are proportionately correct to improve the sound & playability of small guitars for young players. 

Restoration & Repair Work
I restore both bowed & plucked instruments including violins, bows, guitars & mandolins.  My original trade is bow making and over the past 25 years have broadened my experience, knowledge and skills to learn to authentically restore stringed instruments and bows to original, optimum condition.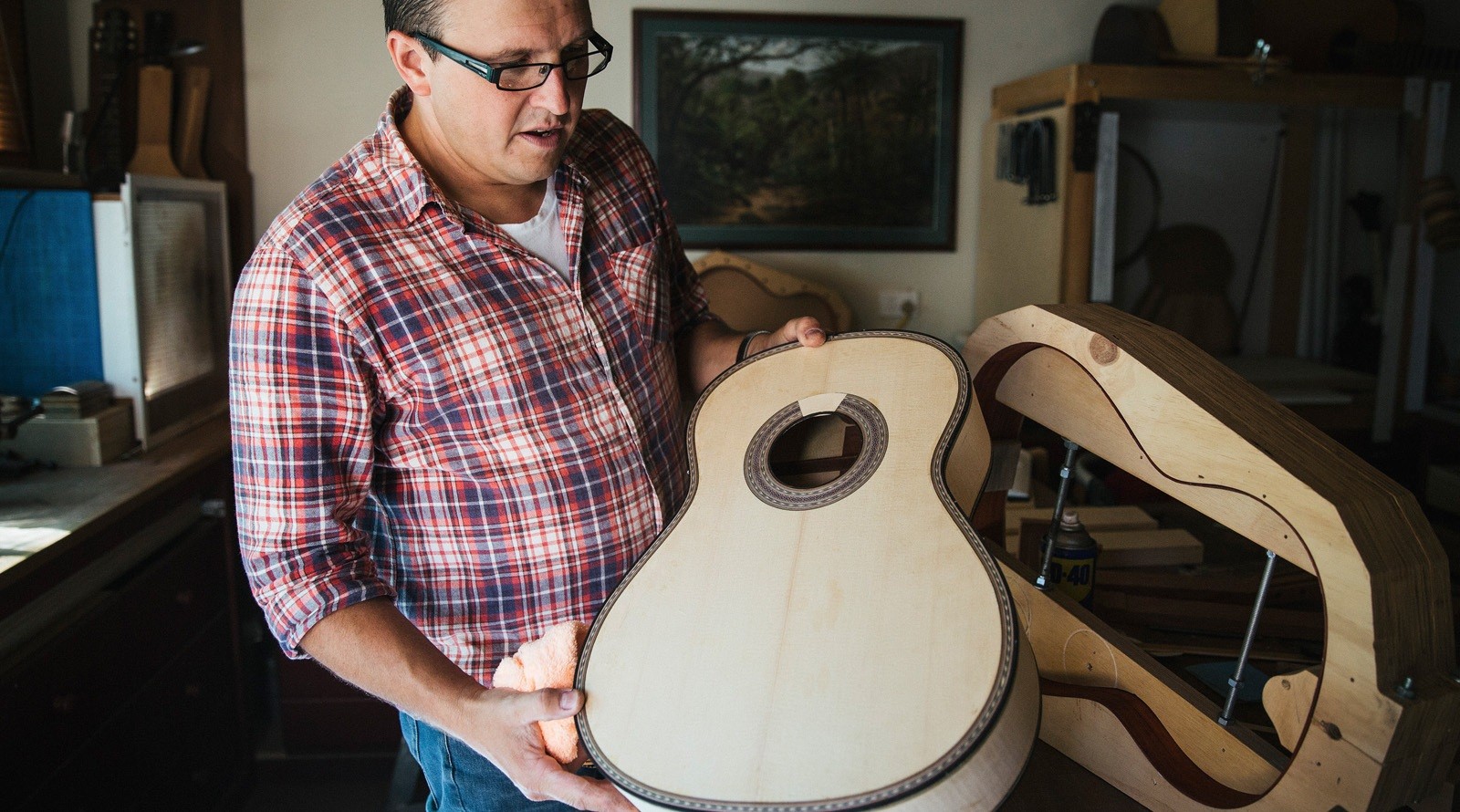 Contact Sachar Amos
Send us a message and we'll be in touch.
Sachar Amos · Guitar making & restoration workshop
Contact Sachar on 0425 782 681 to arrange a workshop visit....All enquiries are welcome.