Southern Cross Project
The Southern Cross guitar series is a range of fractional sized classical guitars developed by Melbourne guitar teacher, Zeah Riordan and handcrafted by Sachar Amos.
After many years of cheap quality, import guitars being the only small guitar option available to young players, Zeah searched for a local luthier to make a high quality instrument for her child and teenage students.
A full size guitar has a vibrating string length of 65cm and we have scaled down our guitars bodies and necks into 11 different sizes defined by string length including 38/40/43/46/50/55/58/61/63/64 & 65 cm.
Playing a high quality smaller guitar, encourages the young players development and enthusiasm for playing the classical guitar, helping grow the next generation of players & performers.
To date we have made over 60 Southern Cross guitars for students in Melbourne, Sydney, Auckland, Singapore and New York and have received acclaim for the quality of sound and playability of our guitars.
For all enquiries about the Southern Cross series including how to order, availability and pricing, please contact Zeah Riordan at zeah@zeahriordan.com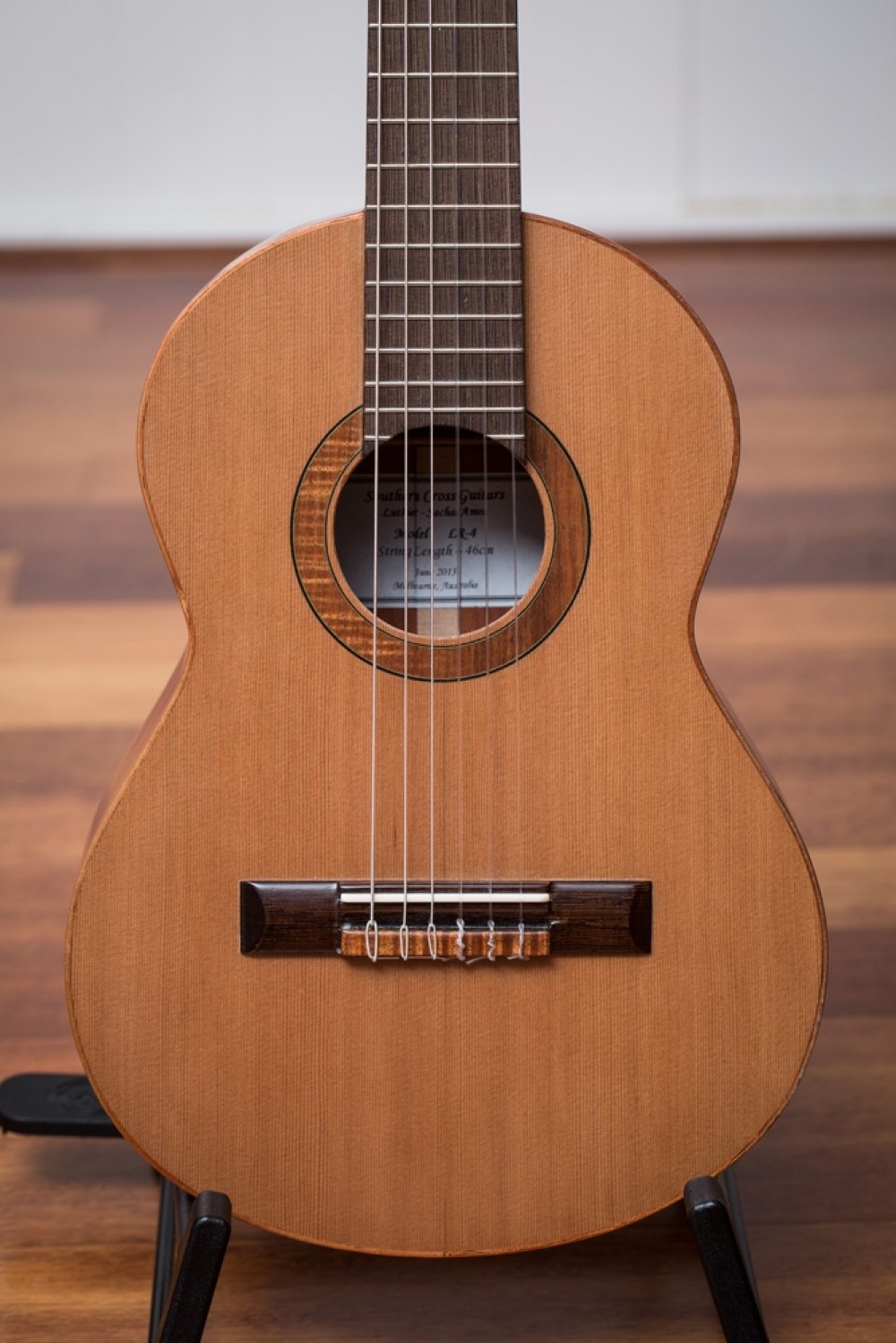 String length options
38/40/43/46/50/55/58/61/63 /64 & 65 cm String Length
Soundboard: Western Red Cedar
Back & Sides:  Padauk/Walnut/Blackwood
Neck:  Australian Red Cedar

Fingerboard: Rosewood
Bridge: Padauk
Tuners: Golden Age

Finish: Lacquer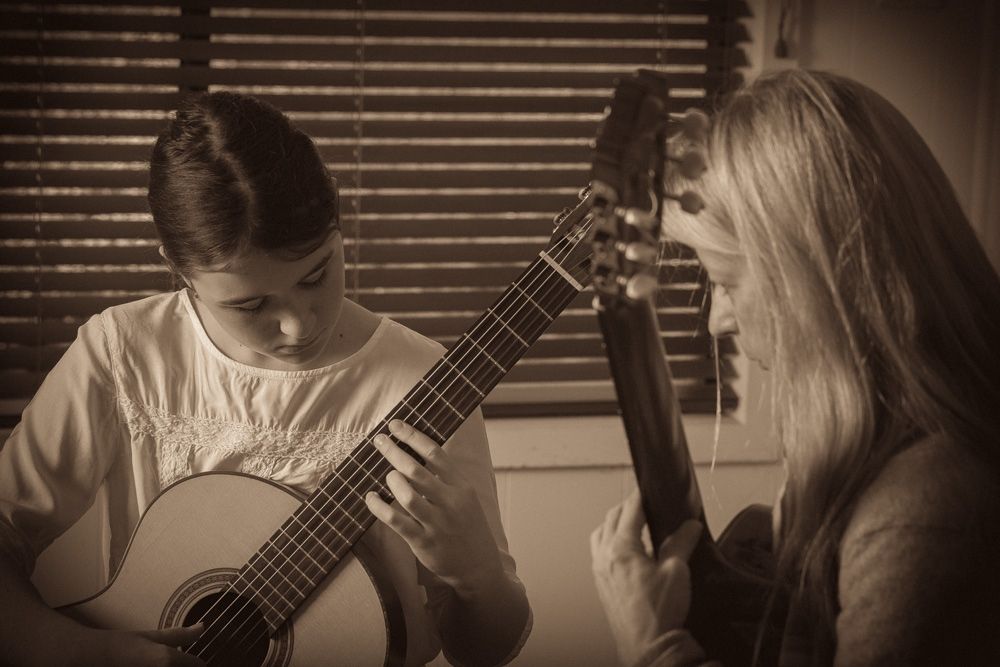 Zeah Riordan (Right) teaching at her Suzuki guitar method studio
'Southern Cross' player videos
Photo gallery